Statement of the Adil Soz Foundation on cyber attacks on journalists
8 november 2023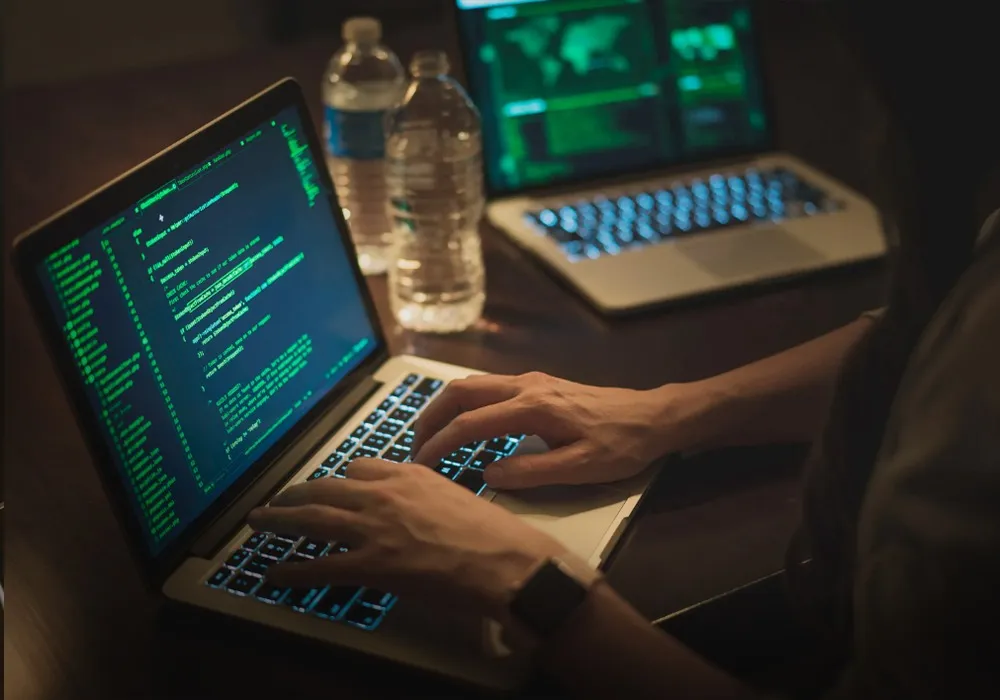 With regret, we note a sharp increase in the number of cyber attacks on journalists and editorial offices of the media in recent years. These cyber attacks pose a serious threat to freedom of speech, independent journalism and information security.
The results of the monitoring of «Adil Soz» show an increase in the number of cases when unknown attackers create fake accounts of famous journalists and bloggers on social networks and messengers, spread provocative information, commit illegal actions, and carry out targeted attacks on journalists' accounts.
At the moment, together with IT analysts, we can only make reasonable assumptions about various sources of orders for ongoing cyber attacks. Even in the absence of a uniform target for such attacks, we are concerned about the vulnerability of journalists and the country's media space.With regret, we note a sharp increase in the number of cyber attacks on journalists and media outlets recently. These cyber attacks pose a serious threat to freedom of speech, independent journalism, and information security.
Last year, a number of well-known journalists fell victim to attacks, including those conducted through the internet. The suspect, Arkadiy Klebanov (Manevich), was detained, and recently, the court ordered his compulsory treatment in a psychiatric hospital. However, the number of cyber attacks has not decreased.
In particular, after Klebanov's arrest in March of this year, Factcheck.kz, Orda.kz, and NewTimes.kz faced DDoS attacks, while bot attacks targeted the Telegram channel «Ras aitamyn», the online publication Vlast.kz, journalist Gulbanu Abenova, NewTimes.kz, Nege.kz, and many others. Fake accounts of Mikhail Kozachkov and BESMedia emerged on the internet. The phones of several journalists, including Sandugash Duissenova and Mikhail Kozachkov, were hacked, and the perpetrators gained access to installed applications.
On the Telegram channel of blogger Ilyas Mynzhasarov, posts have appeared offering to allegedly profit from vulnerabilities in a cryptocurrency exchange by paying 50,000 tenge. Personal data of journalist Diana Saparkyzy and Elmedia's editor-in-chief Gulzhan Ergaliyeva were posted on websites offering sexual services. Adil Soz Foundation also has information about hacking attempts targeting several other well-known journalists and bloggers in the country who chose not to make these incidents public.
One of the most alarming cases in recent days is the emergence of fake accounts impersonating the well-known journalist Mikhail Kozachkov, attempting to exploit his popularity to fuel interethnic tensions against the backdrop of the conflict in the Middle East. Over the course of a month, his Telegram channel faced bot attacks, with subscribers complaining about the distribution of pornographic content.
On November 2, unknown individuals started disseminating information on behalf of Mikhail Kozachkov, calling for violence. Despite the journalist's statement to the police, unlawful actions were repeated on November 5. Currently, there are at least 50 such fake internet resources.
Due to the seriousness of the threat not only to individual journalists but also to society as a whole, «Adil Soz» urges the Ministry of Internal Affairs of the Republic of Kazakhstan, the General Prosecutor's Office of the Republic of Kazakhstan, the National Security Committee, and the Ministry of Digital Development, Innovation and Aerospace Industry of the Republic of Kazakhstan to:
Take urgent measures to ensure the safety of journalists and protect their rights to freedom of speech.
Conduct an investigation into cyber attack incidents and identify the responsible individuals.
Implement effective measures to prevent the creation of fake accounts and the spread of false information.
The Adil Soz Foundation is ready to provide all possible assistance in protecting journalists from cyber attacks. Freedom of speech and independent journalism are pillars of a sustainable and developing society. The protection of journalists and their rights to safely carry out their activities on the internet is crucial for ensuring an open and informed society and the citizens' right to receive objective and accurate information.